We have added a lot of backup servers, try them all! If there is an error, please report it so we can fix it. thanks!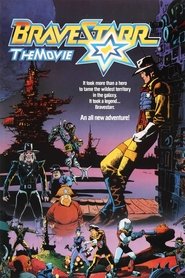 BraveStarr: The Legend (1988)
Marshall Bravestarr is the lawman of the wild-west planet "New Texas" with help from Thirty-Thirty, his cybernetic talking horse and Deputy Fuzz, his sidekick and Shaman, his mentor. Bravestarr with his special powers fights the outlaw Tex-Hex, the leader of the Carrion Bunch, who are after the mineral Kerium, Bravestarr sets out to set things right and enforce peace and justice on "New Texas".
Duration: 91
Quality: HD
Release: 1988