We have added a lot of backup servers, try them all! If there is an error, please report it so we can fix it. thanks!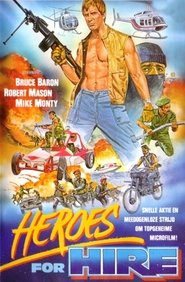 Heroes for Hire (1984)
Really bad acting, low-budget explosions, scenes that really don't fit into the plot, a machine gun mounted on a motorcycle and a map tattooed on a girl's ass.
Duration: 85
Quality: HD
Release: 1984