We have added a lot of backup servers, try them all! If there is an error, please report it so we can fix it. thanks!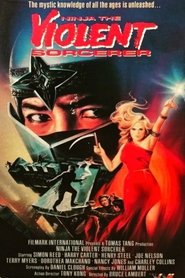 Ninja, the Violent Sorceror (1987)
A murderer, with the help of Chinese vampires, does battle with the ghost of a dead gambling lord's wife and the gambling lord's living brother. A cut n paste movie that uses footage from The Stunning Gambling (Taiwan) mixed with new footage.
Views: 9
Director: Bruce Lambert
Actors: Chiang Tao, Chin Shih-Erh, Chung Wah, Jack Suen Kwok-Ming, Ling Yun, Lu Feng, Mark Lung, Peter Chang Chi-Long, Wan Chung-Shan, Yung Shun-Hing
Country: Taiwan, Hong Kong
Duration: 90
Quality: HD
Release: 1987