We have added a lot of backup servers, try them all! If there is an error, please report it so we can fix it. thanks!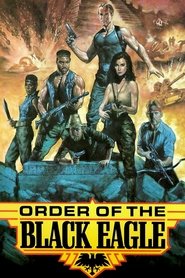 Order of the Black Eagle (1987)
A secret agent and his rude baboon foil a madman (William Hicks) out to wake up Hitler and rule the world.
Views: 12
Genre: Action, Adventure, Comedy, Thriller
Director: Worth Keeter
Actors: Anna Rapagna, C.K. Bibby, Dean Whitworth, Flo Hyman, Gene Scherer, Ian Hunter, Jill Donnellan, Shangtai Tuan, William T. Hicks, Wolfgang Linkman
Country: United States
Duration: 93
Quality: HD
Release: 1987