We have added a lot of backup servers, try them all! If there is an error, please report it so we can fix it. thanks!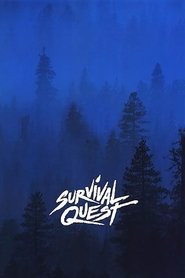 Survival Quest (1988)
A bunch of city slickers from different backgrounds go into the wild mountains to be one with nature, but basically to have a good time. However, a paramilitary group has chosen the same time to go camping. When one of the soldiers thinks their boss has been killed by one of the city slickers, he coaxes his team into exterminating all of them. They will have to rely on their wits and on each other in order to survive.
Views: 4
Genre: Action, Adventure, Thriller
Director: Cynthia Upstill, Don Coscarelli
Actors: Ben Hammer, Catherine Keener, Dermot Mulroney, Dominic Hoffman, Lance Henriksen, Mark Rolston, Michael Allen Ryder, Paul Provenza, Steve Antin, Traci Lind
Country: United States
Duration: 96
Quality: HD
Release: 1988