We have added a lot of backup servers, try them all! If there is an error, please report it so we can fix it. thanks!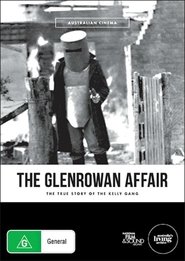 The Glenrowan Affair (1951)
Shot almost entirely in 'Kelly Country', near the country town of Benalla, The Glenrowan Affair takes us back to the era of Victoria's most notorious bushranger, showcasing thrilling action sequences and horsemanship as time and again the Kelly Gang outwit the law. The film begins with old timer, Dinny (some say he knows too much for an outsider) telling the story of the Kelly Gang to a visiting sketch artist. His tale unfolds as Ned Kelly and Joe Byrne surprise the constabulary in the bar of the Glenrowan Hotel and Ned shoots a constable in the hand. The Glenrowan Affair includes the ambush at Eleven Mile Creek, the hold up at the Jerilderie Bank and the siege at the Glenrowan Hotel where Ned, dressed in a suit of homemade armour, taunts the 'traps' in a hail of gunfire before he is shot and captured.
Duration: 70
Quality: HD
Release: 1951