We have added a lot of backup servers, try them all! If there is an error, please report it so we can fix it. thanks!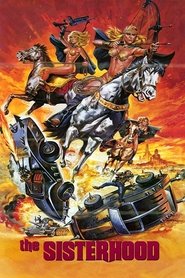 The Sisterhood (1988)
The year is 2021 AD. Women have been enslaved by a brutal army of men who survived the nuclear holocaust. Their only hope for freedom is in the hands of a nomadic band of fierce she-warriors: The Sisterhood.
Views: 6
Genre: Action, Adventure, Science Fiction
Director: Cirio H. Santiago
Actors: Anthony East, Barbara Patrick, Chuck Wagner, David Light, Henry Strzalkowski, Jim Moss, Lynn-Holly Johnson, Rebecca Holden, Robert Dryer, Tom McNeeley
Country: United States, Philippines
Duration: 92
Quality: HD
Release: 1988