We have added a lot of backup servers, try them all! If there is an error, please report it so we can fix it. thanks!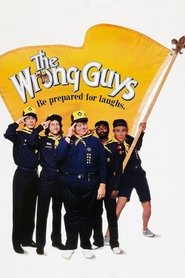 The Wrong Guys (1988)
Five former cub scouts have a reunion and go camping on the mountain they never conquered. High jinks ensue due to their childhood enemies and a group of escaped convicts who mistake them for an FBI unit.
Views: 9
Director: Annette Haywood-Carter, Chip Vucelich, Danny Bilson, Mary Ellen Woods
Actors: Biff Manard, Brion James, Ernie Hudson, Franklyn Ajaye, John Goodman, Louie Anderson, Richard Belzer, Richard Lewis, Tim Thomerson, Timothy Van Patten
Country: United States
Duration: 86
Quality: HD
Release: 1988