We have added a lot of backup servers, try them all! If there is an error, please report it so we can fix it. thanks!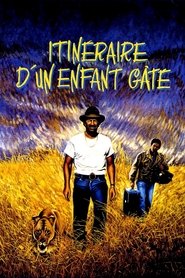 Itinerary of a Spoiled Child (1988)
A foundling, raised in the circus, Sam Lion becomes a businessman after a trapeze accident. However, when he reaches fifty and becomes tired of his responsibilities and of his son Jean-Philippe, he decides to disappear at sea. However, he runs into Albert Duvivier, one of his former employees. He comes to realise that he has ignored the important things in his life.
Views: 5
Director: Claude Lelouch
Actors: Béatrice Agenin, Daniel Gélin, Jean-Paul Belmondo, Jean-Philippe Chatrier, Lio, Marie-Sophie L., Michel Beaune, Pierre Vernier, Richard Anconina, Sabine Haudepin
Country: France, West Germany
Duration: 135
Quality: HD
Release: 1988