We have added a lot of backup servers, try them all! If there is an error, please report it so we can fix it. thanks!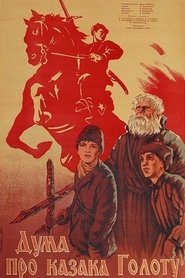 The Ballad of Cossack Golota (1937)
The story of three young Russsian adventurers against the background of post-revolutionary skirmishes in the Ukraine. The boys get mixed up with a wounded commissar and a marauding White Russian officer. They find themselves in all sorts of predicaments before the Reds arrive to save the day, and become the mascots of a troop of Bolshevik cavalry.
Duration: 83
Quality: HD
Release: 1937