We have added a lot of backup servers, try them all! If there is an error, please report it so we can fix it. thanks!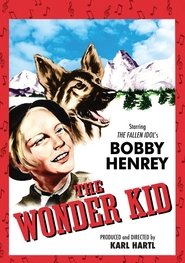 The Wonder Kid (1951)
Bobby Henrey, the amazing juvenile star of The Fallen Idol, is here cast as 7-year-old musical genius Sebastian Giro. Mistreated by his avaricious adult manager, Sebastian runs away to a remote Alpine village. He then falls into the hands of a gang of kidnappers, led by the basically sympathetic Jack (Robert Shackleton).
Duration: 85
Quality: HD
Release: 1951