0
(
0 votes, average: 0.00 out of 5
)
You need to be a registered member to rate this.
Loading...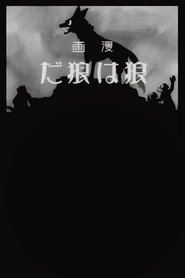 A Wolf is a Wolf
A group of animals want to end the violence of the wolf.
Duration: 11
Quality: HD
Release: 1931
HD
Little Johnny Jet
Little Johnny Jet
HD
A veteran B-29 propeller plane, struggling to find work after the war, is upset after his wife gives birth to a little jet. When he tries to compete with modern…
HD
Joseph the Dreamer
HD
Tale of a Wolf
Tale of a Wolf
HD
Loopy tries to give wolf-kind a good reputation, but his efforts get him into multiple beat ups from a watch dog.
HD
Googolplex
Googolplex
HD
Extended editing techniques based on Land's experiments affect the viewer's sensory perceptions.
HD
Snow Time
HD
Frank Film
Frank Film
HD
A compilation of images co-creator Frank Mouris had collected from magazines interwoven with two narrations, one giving a mostly linear autobiography and the other stating words having to do with…
HD
Hopi and Chadol Bawi
Hopi and Chadol Bawi
HD
Wangho (Big Tiger) and Chadol Bawi (Hard Rock) fight against corrupt public officials and wicked bandits.
HD
The Redwood Sap
The Redwood Sap
HD
This short is a rather manic re-telling of the fable, "The Ant and the Grasshopper", with Woody Woodpecker as the grasshopper.
HD
The Egg Collector
HD
To Catch a Woodpecker
To Catch a Woodpecker
HD
The Miracle Telephone Company attempts to stop Woody Woodpecker from pecking holes in its telephone poles.
HD
The Playful Pelican
The Playful Pelican
HD
Andy is swabbing the deck of his ship when he comes across a stubborn pelican who refuses to move. When Andy finally does rid himself of the pesky bird, it…
HD
Flatland
Flatland
HD
A short, animated film based on Edwin Abbott's 1884 satirical novella, Flatland: A Romance of Many Dimensions.