We have added a lot of backup servers, try them all! If there is an error, please report it so we can fix it. thanks!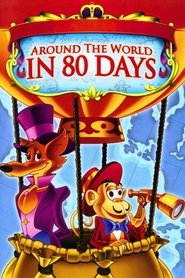 Around the World in 80 Days (1988)
English Lord Phileas Fogg has just become the main suspect in a daring bank robbery. Meanwhile, he has made a wager with several other lords that he will be able to travel around this world in a mere 80 days. Joined by his butler Passepartout, Fogg begins his journey. However, hot on his heels is Scotland Yard detective Mr. Fix.
Duration: 49
Quality: HD
Release: 1988