We have added a lot of backup servers, try them all! If there is an error, please report it so we can fix it. thanks!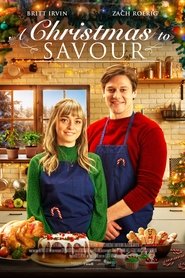 A Christmas to Savour (2021)
Scarlett is a chef and co-owner of a restaurant. This year, her best friend buys her a ticket to a holiday cooking getaway, where Scarlett will relearn festive cooking, and maybe find love in a handsome rival chef from her past.
Views: 21
Genre: Comedy, Romance, TV Movie
Director: Jessica Harmon
Actors: B. J. Harrison, Beth Fotheringham, Bethany Brown, Brittney Irvin, Eric Gustafsson, Lyall Woznesensky, Tanja Dixon-Warren, Taylor Bly, Zach Roerig
Country: N/A
Duration: 85
Quality: HD
Release: 2021