We have added a lot of backup servers, try them all! If there is an error, please report it so we can fix it. thanks!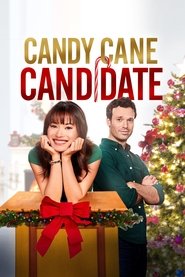 Candy Cane Candidate (2021)
Natural-born leader, Julia, returns to her hometown of North Falls for Christmas to drown her sorrows in eggnog, cookies, and Yuletide after her recent political campaign for city council ended in a landslide loss. It's the perfect place for Julia's holiday escape — until she realizes coming home means running into her old high school rival, Parker, the arrogant know-it-all who beat her in a race for senior class president.
Duration: 88
Quality: HD
Release: 2021