We have added a lot of backup servers, try them all! If there is an error, please report it so we can fix it. thanks!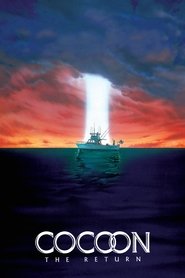 Cocoon: The Return (1988)
The reinvigorated elderly group that left Earth comes back to visit their relatives. Will they all decide to go back to the planet where no one grows old, or will they be tempted to remain on Earth?
Views: 2
Genre: Comedy, Science Fiction
Director: Daniel Petrie
Actors: Barret Oliver, Courteney Cox, Don Ameche, Elaine Stritch, Hume Cronyn, Jack Gilford, Jessica Tandy, Maureen Stapleton, Steve Guttenberg, Wilford Brimley
Country: United States
Duration: 116
Quality: HD
Release: 1988