We have added a lot of backup servers, try them all! If there is an error, please report it so we can fix it. thanks!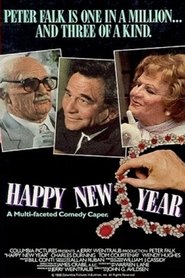 Happy New Year (1987)
Small time crooksters Nick and Charlie have an elaborate plan to rob an exclusive jewelers store. Using a variety of disguises and posing as rich old men and women they begin the set-up, but then Nick falls for the owner of a neighboring antique store and things get a little complicated.
Duration: 85
Quality: HD
Release: 1987