We have added a lot of backup servers, try them all! If there is an error, please report it so we can fix it. thanks!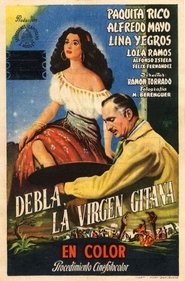 La virgen gitana (1951)
Through a pictoric play, this movie tells the story about the painter Eduardo Miranda who, one night, while he was lokking to a gipsy group that was dancing, discovers a beautifull girl called Carmen. Dazzled by her beauty he decides to paint a picture. This causes roumours in the neighborhood, and it also arouses the jealousy of his wife.
Views: 35
Director: Ramón Torrado, Víctor López Iglesias
Actors: Alfonso Estela, Alfredo Mayo, Camino Delgado, Félix Fernández, Lina Yegros, Lola Ramos, María Severini, Modesto Cid, Paquita Rico, Rosa Fontseré
Country: Spain
Duration: 92
Quality: HD
Release: 1951