We have added a lot of backup servers, try them all! If there is an error, please report it so we can fix it. thanks!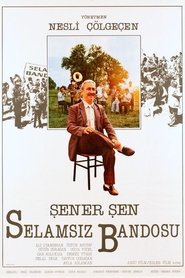 Selamsız's Band (1987)
Selamsiz (wich means 'no greeting') is a small town in Anatolia. The town has a lot of problems but noone from governments come and see the town. One day the mayor learns that the prime minister will come to the city. They, now, have a chance to solve their problems. However, they think that they should have a band to greet the prime minister.
Duration: 107
Quality: HD
Release: 1987