We have added a lot of backup servers, try them all! If there is an error, please report it so we can fix it. thanks!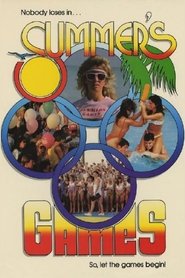 Summer's Games (1987)
T&A aplenty in this 80s beach-sploitation featuring dozens of bikini-clad (or less) ladies partaking in "games" like speediest suntan oil application, oil wrestling, human ladder, swimming pool and inner tube racing, wet t-shirt contests and the ever-popular tassel twirling.
Duration: 60
Quality: HD
Release: 1987