We have added a lot of backup servers, try them all! If there is an error, please report it so we can fix it. thanks!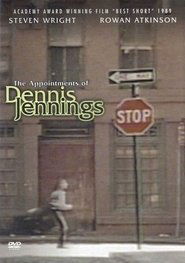 The Appointments of Dennis Jennings (1988)
Dennis Jennings is an introverted daydreamer, sleepwalking through life. He is a professional waiter and has an equally-dull girlfriend, Emma. In an attempt to release his pent-up feelings of isolation, he begins seeing a psychiatrist, only to discover that the doctor is somewhat less than interested in what he has to say. The film won an Oscar for Best Live Action Short Film.
Duration: 29
Quality: HD
Release: 1988