We have added a lot of backup servers, try them all! If there is an error, please report it so we can fix it. thanks!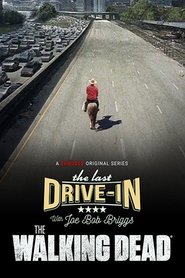 The Last Drive-In: The Walking Dead (2021)
Join iconic horror host and foremost drive-in movie critic Joe Bob Briggs and special guest, The Walking Dead Executive Producer and Special Effects Make-up Supervisor/Designer, Greg Nicotero, as they watch the first two episodes of The Walking Dead, Season 1 and talk about the introduction and evolution of walkers, as well as iconic walkers from the series.