We have added a lot of backup servers, try them all! If there is an error, please report it so we can fix it. thanks!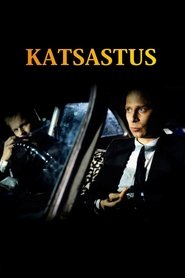 The Wedding Waltz (1988)
Viltteri, a balding guy in his thirties living in rural northern Finland, is hopelessly clueless about his new role as a married man and the father of a newborn son. A perfect escape from family responsibilities is having to get his old Hillman Minx repaired and inspected for road-worthiness, with a little help from an eccentric bunch of friends who never seem to have grown up either.
Views: 11
Genre: Comedy, Drama, TV Movie
Director: Matti Ijäs, Timo Torikka
Actors: Anna Grönblom, Kaija Pakarinen, Markku Maalismaa, Sulevi Peltola, Taisto Aho, Taneli Mäkelä, Thomas Backlund, Tuula Nyman, Veikko Kerttula, Vesa Vierikko
Country: Finland
Duration: 56
Quality: HD
Release: 1988