We have added a lot of backup servers, try them all! If there is an error, please report it so we can fix it. thanks!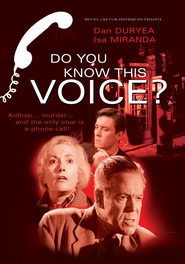 Do You Know This Voice? (1964)
When a ransom bid results in the death of a child, the police have only one lead – the old lady who witnessed the kidnapper using a public phone box. Though her recollection is vague, she volunteers to act as bait for the killer – telling the press that she had seen the kidnapper's face and she waits for him to attack.
Views: 127
Director: Frank Nesbitt, Gordon Gilbert, Michael Dryhurst, Ray Freeborn, Renée Glynne
Actors: Alan Edwards, Arnold Bell, Barry Warren, Dan Duryea, Gwen Watford, Hedger Wallace, Isa Miranda, Jean Aubrey, Patrick Newell, Peter Madden
Country: UK
Duration: 80
Quality: HD
Release: 1964