We have added a lot of backup servers, try them all! If there is an error, please report it so we can fix it. thanks!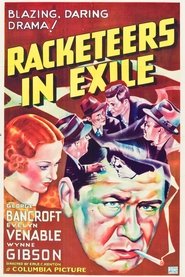 Racketeers in Exile (1937)
In this gangster movie, a criminal king-pin and his gang hide out in his hometown where they witness a religious revival that inspires the man to begin billing himself as a "born-again" evangelist so he can cash in on the guilty consciences of local businessmen.
Duration: 60
Quality: HD
Release: 1937