We have added a lot of backup servers, try them all! If there is an error, please report it so we can fix it. thanks!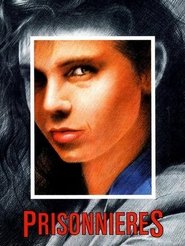 Women in Prison (1988)
Nicole (Agnes Soral) is sent up the river for infanticide in this routine woman-in-prison feature. There she meets Marthe (Annie Girardot), a fellow murderess who receives special treatment from the warden Dessombes (Marie-Christine Barrault). The warden frames Nelly (Bernadette Lafont) for drug possession and has her thrown into solitary confinement. Sabien (Corinne Touzet) is a newcomer convicted of armed robbery who latches on to the lesbian Lucie (Milva), a longtime prisoner slated for release.
Duration: 99
Quality: HD
Release: 1988