We have added a lot of backup servers, try them all! If there is an error, please report it so we can fix it. thanks!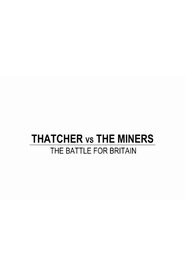 Mrs Thatcher Vs The Miners (2021)
On the 5th of March 1985, a crowd gathered in a South Yorkshire pit village to watch a sight none of them had seen in a year. The villagers, many of them in tears, cheered and clapped as the men of Grimethorpe Colliery marched back to work accompanied by the village's world-famous brass band. The miners and their families had endured months of hardship. It had all been for nothing. The miners had lost the strike called on March 6th 1984. They would lose a lot more in the years to come. But was it a good thing for the country that the miners lost their last battle?
Duration: 67
Quality: HD
Release: 2021