We have added a lot of backup servers, try them all! If there is an error, please report it so we can fix it. thanks!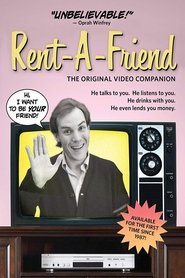 Rent-A-Friend (1987)
Just when you thought you'd seen it all, along comes Rent-A-Friend. Released in 1987, this video was intended for lonely people with VCRs. Pop in the tape and, voila, your new friend, Sam, is in your living room.
Duration: 43
Quality: HD
Release: 1987