We have added a lot of backup servers, try them all! If there is an error, please report it so we can fix it. thanks!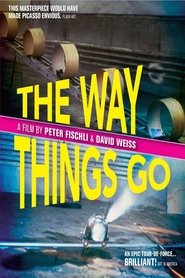 The Way Things Go (1987)
Artists Peter Fischli and David Weiss create the ultimate Rube Goldberg machine with a complex imaginative devices that trigger each other for 30 minutes in a domino effect. The film was creating in an empty warehouse and with objects probably found at a junkyard as the creative contraptions fly, burn, roll, walk, melt, pop, push and fall in an endless science project that will mesmerize the mind.
Duration: 30
Quality: HD
Release: 1987