We have added a lot of backup servers, try them all! If there is an error, please report it so we can fix it. thanks!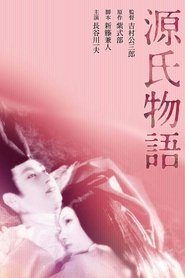 A Tale of Genji (1951)
Genji, the illegitimate offspring of a Japanese potentate, goes by the philosophy of "love 'em and leave 'em" as a matter of course. Only when his heart is broken by Awaji does Genji realizes how much pain he himself has caused.
Views: 31
Genre: Drama
Director: Kenji Misumi, Kōzaburō Yoshimura
Actors: Chieko Soma, Denjirō Ōkōchi, Kazuo Hasegawa, Machiko Kyō, Michiyo Kogure, Mitsuko Mito, Nobuko Otowa, Yûji Hori, Yumiko Hasegawa, Yuriko Hanabusa
Country: Japan
Duration: 124
Quality: HD
Release: 1951