We have added a lot of backup servers, try them all! If there is an error, please report it so we can fix it. thanks!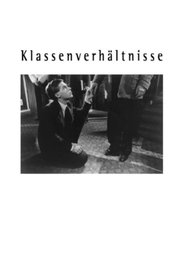 Class Relations (1984)
A young man, recently arrived in New York from Europe, becomes swept up in a series of events that are beyond his knowledge or control.
Views: 21
Genre: Drama
Director: Alf Olbrisch, Berthold Schweiz, Danièle Huillet, Jean-Marie Straub, Klaus Feddermann, Manfred Sommer
Actors: Anna Schnell, Christian Heinisch, Harun Farocki, Hermann Hartmann, Klaus Traube, Laura Betti, Manfred Blank, Mario Adorf, Nazzareno Bianconi, Reinald Schnell
Country: West Germany, France
Duration: 127
Quality: HD
Release: 1984