We have added a lot of backup servers, try them all! If there is an error, please report it so we can fix it. thanks!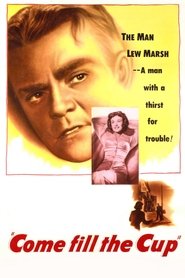 Come Fill The Cup (1951)
Director Gordon Douglas' 1951 drama stars James Cagney as a newspaperman battling his alcoholism. The cast also includes Gig Young (Oscar nominee, Best Supporting Actor), Phyllis Thaxter, Raymond Massey, James Gleason, Selena Royle, Larry Keating, Sheldon Leonard and King Donovan.
Duration: 113
Quality: HD
Release: 1951