We have added a lot of backup servers, try them all! If there is an error, please report it so we can fix it. thanks!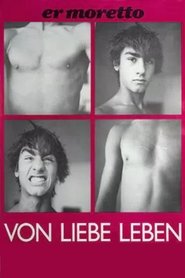 Er Moretto – Von Lieben leben (1984)
The exploitation of young men as prostitutes in the district around the Roman coliseum is the focus of Simon Bischoff's documentary and fiction piece that spares no close-up view of male anatomy. This latter trait reveals just as much about the tenor of this film as it does about the body. Several years earlier, Bischoff met the main 17-year-old protagonist here, "Er Moretto," when he was just a 13-year-old runaway. The intervening years show how he changed into a streetwise vendor of sex, and Bischoff also details how the 17-year-old is picked up by a middle-aged man to be his companion. Fiction segments do not fare as well as the documentary aspects of this work, which in the end, seems at least ambiguous, if not questionable, in its intent.
Duration: 85
Quality: HD
Release: 1984