We have added a lot of backup servers, try them all! If there is an error, please report it so we can fix it. thanks!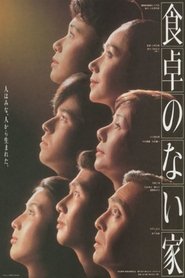 Family without a Dinner Table (1985)
This gripping docudrama is a fictionalized account of what could happen to a Japanese family when one of their sons shames them in front of the entire nation.
Views: 4
Genre: Drama
Director: Masaki Kobayashi, Tomoya Yoshitomi
Actors: Asao Sano, Azusa Mano, Daisuke Ryû, Kie Nakai, Kiichi Nakai, Mayumi Ogawa, Shinobu Otake, Takayuki Takemoto, Tatsuya Nakadai, Tôru Masuoka
Country: Japan
Duration: 143
Quality: HD
Release: 1985