We have added a lot of backup servers, try them all! If there is an error, please report it so we can fix it. thanks!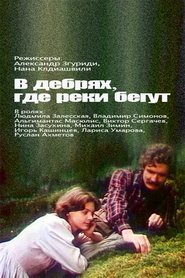 In the wilds where rivers run (1987)
Once in the fierce winter, student Roger McKay forced the shopkeeper to distribute food supplies to the Indians. Hiding from justice, the hero meets Neyda in a remote land – an orphan, brought up in the family of a merchant of stolen whiskey, who wants to quickly marry her to a rich neighbor. Roger and Neyda, having fallen in love with each other, decide to secretly get married and leave these places. But Roger is justified – and the hero, along with his beloved, returns to his house.
Duration: 87
Quality: HD
Release: 1987