We have added a lot of backup servers, try them all! If there is an error, please report it so we can fix it. thanks!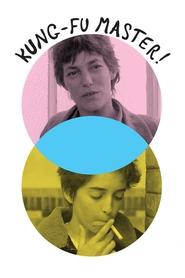 Kung-Fu Master! (1988)
A lonely 40-year old woman finds herself shattering taboos by falling in love with the 14-year old Julien – but is it romance, or a desperate attempt to turn back time in the face of middle age?
Views: 7
Director: Agnès Varda, Clemence Barret, Jacques Royer, Majo Dariuda, Marie-Florence Roncayolo, Marie-Josée Audiard, Philippe Tourret
Actors: Charlotte Gainsbourg, Eva Simonet, Frank Laurent, Gary Chekchak, Jane Birkin, Judy Campbell, Lou Doillon, Mathieu Demy
Country: France
Duration: 80
Quality: HD
Release: 1988