We have added a lot of backup servers, try them all! If there is an error, please report it so we can fix it. thanks!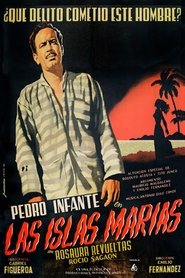 Las Islas Marias (1951)
Las Islas Marias stars Pedro Infante as a man who must face time in jail, even though he never committed the crime. While on the inside, he learns important life lessons that actually make him a better man.
Duration: 84
Quality: HD
Release: 1951