We have added a lot of backup servers, try them all! If there is an error, please report it so we can fix it. thanks!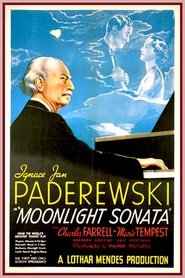 Moonlight Sonata (1937)
In this romantic tale Paderewski, the famed pianist, and two other plane crash survivors are guests of a Swedish baroness. Interwoven throughout this gentle and charming story are exquisite piano solos performed superbly by the elderly pianist, Paderewski.
Duration: 86
Quality: HD
Release: 1937