We have added a lot of backup servers, try them all! If there is an error, please report it so we can fix it. thanks!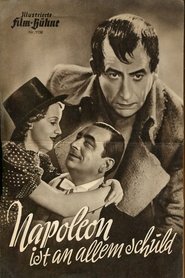 Napoleon Is to Blame for Everything (1938)
English Lord Arthur avershoot is a passionate Napoleon scholar who badly neglects his wife Josephine for his obsession with the French emperor. When the cranky historian travels to a Napoleon conference in Paris, his smart spouse secretly follows him. Unnoticed by her, the city of love threatens to spark a romance between Arthur and a chorus girl.
Duration: 88
Quality: HD
Release: 1938