We have added a lot of backup servers, try them all! If there is an error, please report it so we can fix it. thanks!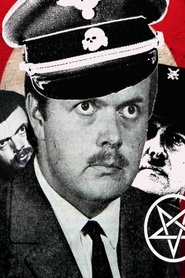 Pekka Siitoin and the Patriotic People's Front (1977)
"I am a hardcore racist, sadist and fascist. The New Testament is true, the Old Testament is not. Spirits informed me that I will be born again in my next life in the United States, then as president." – Pekka Siitoin (1944 – 2003) was an occultist and a neo-Nazi from Naantali, Finland. In his youth he studied at the Theatre Academy of Finland and was a disciple of Finland's best known clairvoyant, Aino Kassinen. In the 1970s he became a neo-Nazi and founded several organizations. He saw himself as the leader of the Finnish Nazi movement but got at most a few dozen supporters. Siitoin also wrote books about politics and occultism.
Duration: 34
Quality: HD
Release: 1977