We have added a lot of backup servers, try them all! If there is an error, please report it so we can fix it. thanks!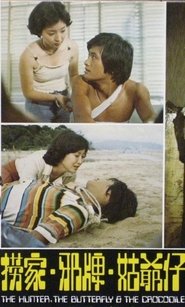 The Hunter, the Butterfly and the Crocodile (1976)
A Hong Kong cop finds himself up to his neck in trouble when he encounters a tricky bunch of crooks and triads.
Views: 9
Genre: Drama
Director: Ho Wan Tai, Lam Yee Hung, Yang Chuan
Actors: Cecilia Wong Hang-Sau, Ching Si, Chow Yun-Fat, Fung Ging-Man, Helen Ko Ti-Hua, John Cheung Ng-Long, Na Na, Ng Tung, Terry Lau Wai-Yue, Tsui Sau
Country: Hong Kong
Duration: 82
Quality: HD
Release: 1976