We have added a lot of backup servers, try them all! If there is an error, please report it so we can fix it. thanks!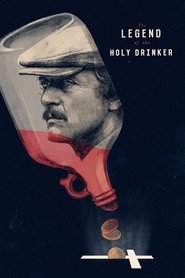 The Legend of the Holy Drinker (1988)
Andreas Kartak, a homeless man living under the bridges of Paris is lent 200 francs by a stranger as long as he promises to repay it to a local church when he can afford to. Kartak is determined to pay back his debt but circumstances, and his alcoholism, forever intervene.
Views: 8
Genre: Drama
Director: Ermanno Olmi
Actors: Anthony Quayle, Cécile Paoli, Dominique Pinon, Francesco Aldighieri, Françoise Pinkwasser, Jean-Maurice Chanet, Joseph De Medina, Rutger Hauer, Sandrine Dumas, Sophie Segalen
Country: Italy, France
Duration: 127
Quality: HD
Release: 1988