We have added a lot of backup servers, try them all! If there is an error, please report it so we can fix it. thanks!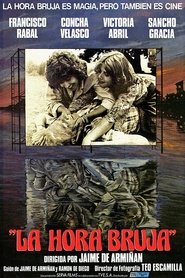 The Witching Hour (1985)
When a group of gangsters sets out to retrieve a stolen gem, they run into some of the fiercest and most bloodthirsty minions hell has to throw at them, including demons, zombies and witches, all intent on stopping them by any means possible.
Views: 31
Director: Álvaro de Armiñán, Jaime de Armiñán, Manuel Gómez Pereira, Margarita Fernández
Actors: Asunción Balaguer, Concha Velasco, David Martínez, Ernesto Chao, Francisco Rabal, Juan Echanove, Pilar Rodríguez, Sancho Gracia, Victoria Abril
Country: Spain
Duration: 106
Quality: HD
Release: 1985