We have added a lot of backup servers, try them all! If there is an error, please report it so we can fix it. thanks!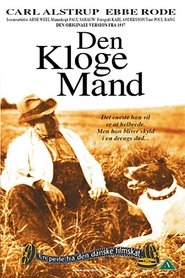 Den kloge mand (1937)
A film about a doctor in a small idyllic town. He's an honest man who wants his patients best, but fewer and fewer visitors comes to his practice and that frustrates the doctor. A 'quack doctor' is taking his business.
Views: 4
Director: Arne Weel, Peter Lind
Actors: Albrecht Schmidt, Carl Alstrup, Ebbe Rode, Gerda Madsen, Gudrun Lendrop, Henrik Malberg, Ingeborg Gandrup, Jakob Nielsen, Rasmus Christiansen, Ulla Poulsen
Country: Denmark
Duration: 92
Quality: HD
Release: 1937