We have added a lot of backup servers, try them all! If there is an error, please report it so we can fix it. thanks!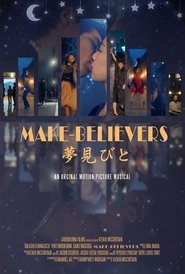 Make-Believers (2021)
Masa hires rental actress and aspiring dancer, Kanako, to pose as his fiancée to impress his estranged, terminally-ill father. But as his father's death delays, Masa is forced to confront the spiraling web of lies and to learn to follow his heart.
Duration: 100
Quality: HD
Release: 2021