We have added a lot of backup servers, try them all! If there is an error, please report it so we can fix it. thanks!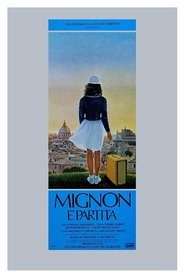 Mignon Has Left (1988)
Mignon is a French teenager from a wealthy family who is forced to move in with her much poorer Italian relatives when her own family falls apart. First, she is like a fish on dry land, but soon she forms an unlikely bond with one of her Italian cousins.
Duration: 96
Quality: HD
Release: 1988