We have added a lot of backup servers, try them all! If there is an error, please report it so we can fix it. thanks!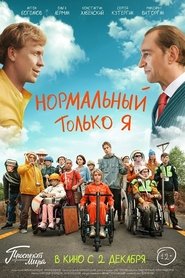 Only Me is Normal (2021)
In the summer camp, a serious war broke out between a detachment of disabled children and hooligans who suddenly appeared. And only one thing can reconcile them – saving the camp from demolition, which was conceived by the local director and the mayor for the purpose of profit.
Duration: 99
Quality: HD
Release: 2021