We have added a lot of backup servers, try them all! If there is an error, please report it so we can fix it. thanks!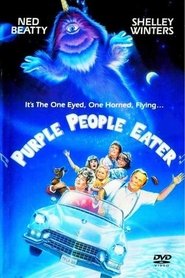 Purple People Eater (1988)
A kid plays the old novelty song "Purple People Eater" and the creature actually appears. The two then proceed to help an elderly couple who are being evicted by their greedy landlord.
Views: 6
Genre: Comedy, Family, Science Fiction
Director: Gregory Kent Simmons, Linda Shayne, Lorene M. Duran, Randy Pope
Actors: Chubby Checker, James Houghton, John Brumfield, Little Richard, Molly Cheek, Ned Beatty, Neil Patrick Harris, Peggy Lipton, Shelley Winters, Thora Birch
Country: United States
Duration: 90
Quality: HD
Release: 1988