We have added a lot of backup servers, try them all! If there is an error, please report it so we can fix it. thanks!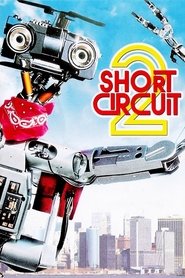 Short Circuit 2 (1988)
Robot Johnny 5 moves to the city to help his friend Ben Jahrvi with his toy manufacturing enterprise, only to be manipulated by criminals who want to use him for their own nefarious purposes.
Views: 4
Genre: Comedy, Drama, Family, Science Fiction
Director: Kenneth Johnson
Actors: Cynthia Gibb, Damon D'Oliveira, David Hemblen, Dee McCafferty, Don Lake, Fisher Stevens, Jack Weston, Michael McKean, Tim Blaney, Tito Núñez
Country: United States
Duration: 110
Quality: HD
Release: 1988