We have added a lot of backup servers, try them all! If there is an error, please report it so we can fix it. thanks!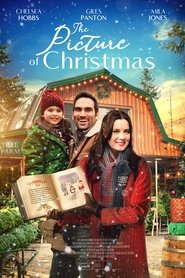 The Picture of Christmas (2021)
Ember Morley, a graphic designer and aspiring storybook illustrator in Manhattan is surprised when she learns she has inherited her Grandmother's Christmas tree farm. She heads back to her hometown of Willow Hill in order to sell it before Christmas, but the charming townspeople convince her to stay a little longer and help plan their annual Christmas Tree Festival. When forced to work with Brandon Hart, the farm's handsome caretaker, Ember is reminded of the things she once wanted in life.
Views: 26
Genre: Comedy, Family, Romance, TV Movie
Director: David I. Strasser
Actors: Brenda Crichlow, Brendan Taylor, Chelsea Hobbs, Erin Boyes, Giles Panton, Karen Kruper, Kirsten Robek, Matt Hamilton, Mila Jones, Terence Kelly
Duration: 85
Quality: HD
Release: 2021